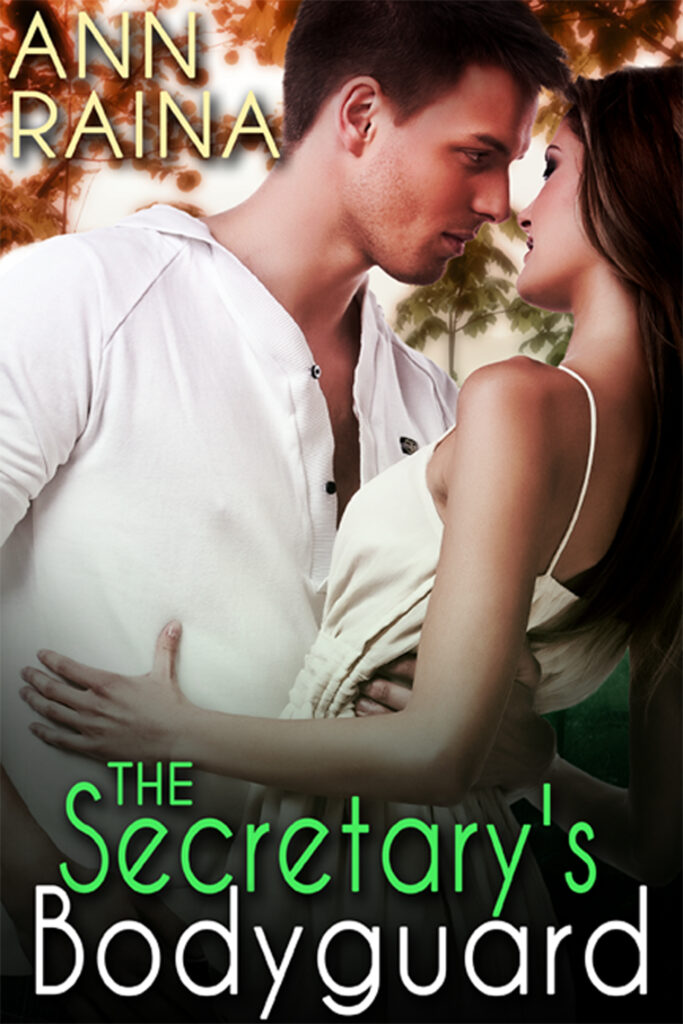 Buy at Extasy Books, Amazon, Barnes & Noble and Kobo

ISBN: 978-1-4874-0518-2

Formats: PDF, PRC, EPUB, MOBI

Description

Ethan Mahoney loves his wife dearly and arranges for her to accompany him on his assignment as bodyguard of the Secretary of State to Colombia. The journey ends in a fiasco that leaves the secretary and his entourage stranded in the Colombian woods with terrorists on their heels, not knowing if they will survive and find their way back to civilization.

Excerpt

"You would've slapped him?" His voice tipped over with the last word. Ethan tried to imagine his wife hitting Walter Coleman, the incarnation of a strict, very conservative and always serious chief of security. It was funny. Reconsidering that she had brought down Ryan, the image lost some of its entertainment value. He frowned as he watched her very nice butt on a westbound trail that only she saw. There was that little idea in the back of his head he better ignored.

"He insinuated that I might be in a setup with the terrorists following us. It's completely stupid, I know, but that's the way he thinks." She stopped on the way up and turned to where Ethan reached her. Her frown was deep and she looked tired. "He does his job and he was right to remind you to do yours. We're not here because of some weekend trip gone wonky. You have to work and probably risk your life saving the secretary."

He put his hands on her hips. "Princess, can you imagine that I put his life over yours? It's not gonna happen. I'm very proud that you're so brave. So tough. It might come out all wrong, but it's not. I didn't expect you to be like this. Not even with the police training and all."

"I panic on the inside, Ethan." She caressed his stubbly cheek and ran her thumb over the cleft in his chin. He saw her fight off emotions that would lead to tears. "I'm so afraid you'll get hurt. And that those men catch up to us and kill us all in cold blood. I can't stand the thought that you'll throw yourself in the line of fire and that those bastards finally end what they began." She combed his hair with her fingers. "I can't think of a life without you."

"I'll work hard so no one gets killed. Would that be okay?"

She trembled as he took her in his arms. "They're still coming after us and they've got the larger firepower, don't they? Please, Ethan, tell me that we stand a chance."

He let go and smiled at her. "Well, we got you with us. And if I got the secretary right, he'll hire you as recruitment. Wait an hour and he'll order Walter to hand you a gun."

She turned and walked on. "I can fire a gun. I was a police officer."

Ethan, his eyes already back on her derrière, opened his mouth for a reply, rethought the argument and kept silent until she turned with a frown.

"Do you doubt I can shoot?"

Again, Ethan knew he was in trouble, no matter how he answered the question. "Walter…won't hand a weapon to anyone he hasn't personally trained. He's…nuts when it comes to weapons and shooting. He wouldn't let you touch—"

"He'd reject my help even if Ryan can't shoot anymore?"

Ethan heard the outrage in her voice and called himself stupid to have brought up the subject. His mind juggled the possible ways to end the discussion. "Ryan's fine, even with his left hand. I saw him train."

"But, honestly, if those bastards come up to us, we stand a better chance to fight if I'm with you."

"You're right." He didn't know what else to say. Yet her argument would fall on the deaf ears of Walter Coleman. Ethan marched on, pondering how to avoid the unnecessary confrontation between his strong wife and the even stronger chief of security.