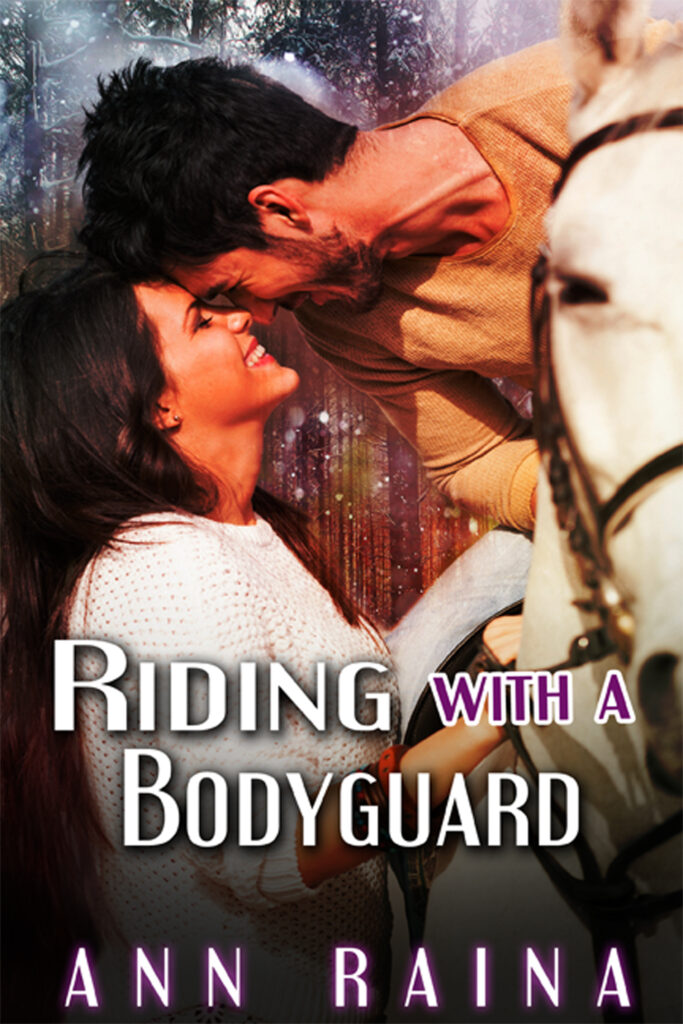 Buy at Extasy Books, Amazon, Barnes & Noble and Kobo

ISBN: 978-1-4874-0865-7

Formats: PDF, PRC, EPUB, MOBI

Description

The trouble with a vacation is that you never get what you wish for.

Riding and hiking in the New York State national forest—what could be more recuperative? When Secretary Nolan's wife decides to have a pleasant week of riding in the national forest she can't anticipate the trouble waiting for all of them, and the snowstorm is just the beginning.

Excerpt

"Sir, aside from protocol—are you kidding me?" Walter Coleman's voice was serious, his gaze set on Secretary's Nolan's benevolent, amused face. "I mean, you're telling me this as a joke at my expense, right?" He arched his brows and cocked his head, watching the secretary take off his glasses for polishing. "Sir?"

His voice was gentle. "Walter, I've been married to my wife for more than thirty years by now. That's a long time. Much longer than the time I spent as a student, soldier or politician." He put his glasses back on and looked at the chief of security. "Diane was born and raised in Lake Placid. While the other kids were skiing and playing ice hockey, she rode. Her parents kept horses as long as she lived there. Though she had to move with me to Washington because of my work, she's never stopped riding. She simply loves it."

"I know that, sir."

"If you know that—you should know better than asking me to change my wife's plans on how to spend our few days away from all appointments. I promised to fulfill a wish. She's been telling me about a cross-country tour on horseback for half a year. Virtually since the day she…never mind." He lowered his chin. "Honestly, Walter, are you kidding me asking me to change my wife's mind?"

Walter exhaled loudly, and only because Nolan knew him inside and out did he dare show impatience. "You're telling me your wife wants to ride from one lodge to the next, every day another accommodation? Through the woods of New York State?"

"That's the plan, yes." Nolan turned to the small table at the window overlooking the garden where he had left his glass. "Away from all streets, away from all the hassle—just a few people enjoying days in the wilderness. Hopefully with good weather." He smiled over the rim. "I know you're making calculations, Walter, so let me tell you there's no other way than for all bodyguards to accompany us on horseback."

"No motorcycles?"

"None. Period. Don't come with helicopters or planes or drones or whatever you had on your list." Nolan put down the glass, looking completely at ease. "Aside from the fact that there's no driving on motorcycles through a national forest—who would come and bother us? I'm not the most wanted person in the United States, am I? I'm also not on the list of endangered celebrities and such."

Walter lifted his hands to stress his argument. "I understand that I can't make you change your mind—"

"No, you mean I won't risk my health trying to change my wife's mind."

"Yes, sir. At least consider staying at one place. One lodge. One place we can secure and make sure you'll be safe when you get there. Take day trips through the woods, but, please, return to the same house every evening."

Nolan frowned. "You're telling me to bargain with Diane?"

"Eventually you'll have to drive a hard bargain with her, sir, but under the perspective of securing your stay, I have to admit that the effort seems worth it. I can send a team with you on every route, but sending one ahead to go through security routine every afternoon and night is much more difficult. Not to mention you'd need more men with you to have them deployed in time."

Nolan sighed but nodded. "I'll talk to her. I guess she already had a preferred lodge in mind. As I said, she was born and raised in the area and probably knows every damn soul worth knowing." He smoothed his shock of white hair. The slightly amused glance was back in his eyes. "Tell me, Walter, will you accompany us?"

Walter pursed his lips. He hated admitting that there were tasks he couldn't fulfill. "No, sir," he replied through clenched teeth. "I'll have to stay behind. I've never been on horseback, and I don't want to."

"Ah! And who's your choice to head the bodyguards then?"

"I'm quite convinced Ethan Mahoney qualifies for this task."

Nolan nodded, grinning. "That fits perfectly. Find out who else knows a horse's front from its rear."

"Yes, sir." Walter turned away, unable to hide his puzzlement about the secretary's exuberant mood.